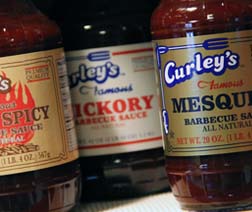 Zesty, sweet, rich and thick, Curley's Famous Barbecue Sauces come in Original Hickory, Hot & Spicy, Mesquite and Smoky. All flavors are kosher and gluten-free. Retail and foodservice options are available.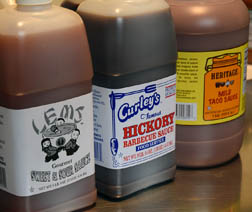 Our popular house brands include Curley's Famous Barbecue Sauces for foodservice, Lems, Heritage, Campfire, Amigo, and Ristorante Teàtro. Quality ingredients and years of experience help deliver delicious sauces and dressings at a reasonable cost – keeping your customers satisfied while watching your bottom line.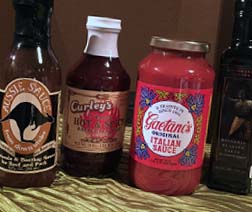 Garden Complements is the exclusive processor and distributor for Curley's Famous Barbecue Sauces for retail, Gaetano's Italian Sauces, Aussie Sauces and Marinades, and Teàtro Vinaigrette, Glazing and Finishing Sauces.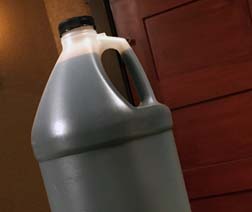 Vinegar Toner
An excellent option for food processing companies wanting to save on ingredient costs, Tech-Tone II Apple Cider Vinegar Toner cuts down the harsh notes of white distilled vinegar. Blended with white distilled vinegar, it can replace apple cider vinegar in most food processing applications. Contact us for pricing.