Our top priority is the health, safety and well-being of our customers, suppliers and employees.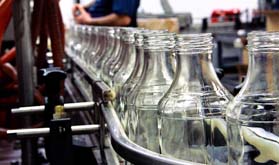 Garden Complements remains committed to delivering quality, safely produced food products and services to our customer channels during this challenging time. We are following the Missouri Department of Health and Senior Services (DHSS) recommendations for food manufacturers/wholesalers for managing coronavirus (COVID-19) risk.
The U.S. Food and Drug Administration has produced a Q&A on the safety of food products.
If you have questions, please contact us.