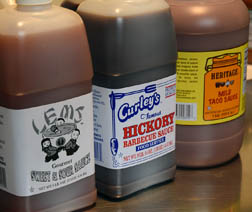 Quality ingredients and years of experience help us deliver delicious sauces, vegan meals and dressings at a reasonable cost – keeping your customers satisfied while watching your bottom line.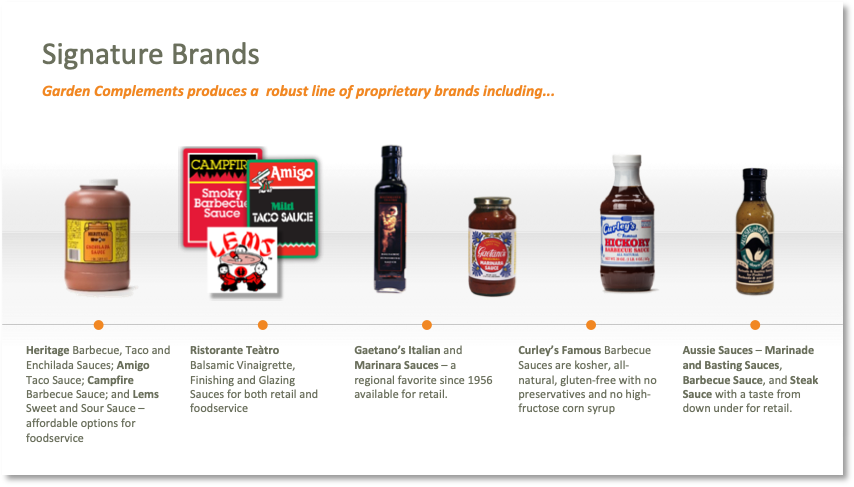 Heritage, Amigo, Campfire and Lems
Heritage Mild and KC Style Barbecue Sauces, Hot and Mild Taco and Enchilada Sauces; Amigo Taco Sauce; Campfire Barbecue Sauce; and Lems Sweet and Sour Sauce are affordable options for foodservice owned by the Company. These products can be private-labeled "as is" or as the base for a custom house blend.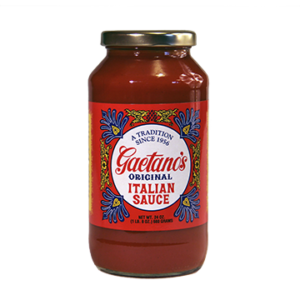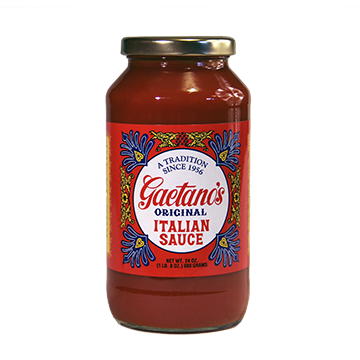 Gaetano's
Gaetano's was a popular Italian restaurant in Kansas City's downtown and later in Lenexa, Kansas. It is a versatile family favorite — delicious on pasta, as a pizza sauce, and more.
Curley's Famous Barbecue Sauces
It all began in 1955 when Curley Atwood and his wife, Christa, created a tasty sauce to top off their Hickory Burger, which they served at Mrs. Atwood's Café in Winfield. Curley's Hickory Barbecue Sauce became so popular that they started bottling the sauce and selling it at their adjacent Curley's Inn and in the local grocery store.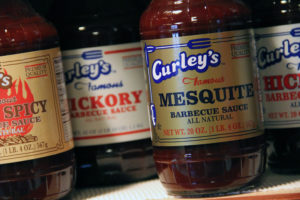 Curley's Famous Barbecue Sauces are available in retail and foodservice outlets. The varieties include:
All retail flavors are kosher and gluten-free. Original Hickory and Hot & Spicy are available for foodservice.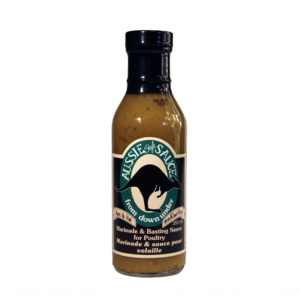 Aussie Sauces
The Aussie Sauce brand is owned, produced and distributed by the Company. It includes Beef and Pork Marinade with Aussie Lager; Aussie Sauce – Poultry Marinade & Basting Sauce with Kiwifruit; Aussie Sauce – Steak Sauce with Papaya Nectar.
Want to know more about our house products? Give us a call at +1 800.966.1091.