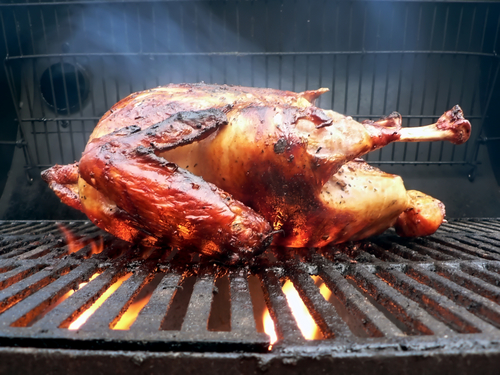 With Thanksgiving just a few days away, it got me thinking about how our traditions have evolved since the first Thanksgiving feast in 1621. Given the fact I make barbecue sauce for a living, I immediately wondered why most people roast their turkey in the oven.
Doesn't it make more sense that the pilgrims and their new friends, the Wampanoag Indians, would have smoked a turkey???
In my search to learn more, I ran across a few facts on a website for teachers called Kids Konnect. Here are a few I think are worth sharing:
By the fall of 1621, only half of the pilgrims, who had sailed on the Mayflower, survived. The survivors, thankful to be alive, decided to prepare a thanksgiving feast.
The Pilgrim leader, Governor William Bradford, had organized the first Thanksgiving feast in the year 1621, in Massachusetts.
The first Thanksgiving feast was held in the presence of around ninety Wampanoag Indians and the Wampanoag chief, Massasoit, was also invited.
The first Thanksgiving celebration lasted three days. The drink that the Puritans brought with them on the Mayflower was beer.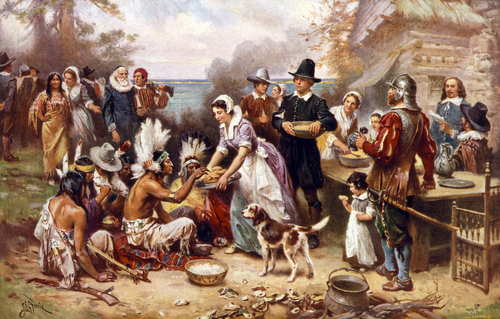 Once I read they had beer with their meal, I feel certain that the first turkey was smoked. I am also confident that it would have been even better slathered in barbecue sauce.
If you decide to break from tradition and smoke your Thanksgiving bird, here's a recipe from Bobby Flay and The Food Network. Don't forget the barbecue sauce!
Happy Thanksgiving from Garden Complements! So much to be grateful for including having my family home to gather around the table.